PhD Experience Interviews
Wondering what it's like to do a PhD? And how you can develop your career after you gain your PhD? We've interviewed a variety of PhD students at different stages of their degree and PhD holders that have developed their careers and businesses in different directions, to help answer this for you.
View the profiles below to gain an insight into the life of PhD student – from their typical day to their biggest challenges and personal advice. Click here to read our interviews with PhD holders.
Current PhD Students / Candidates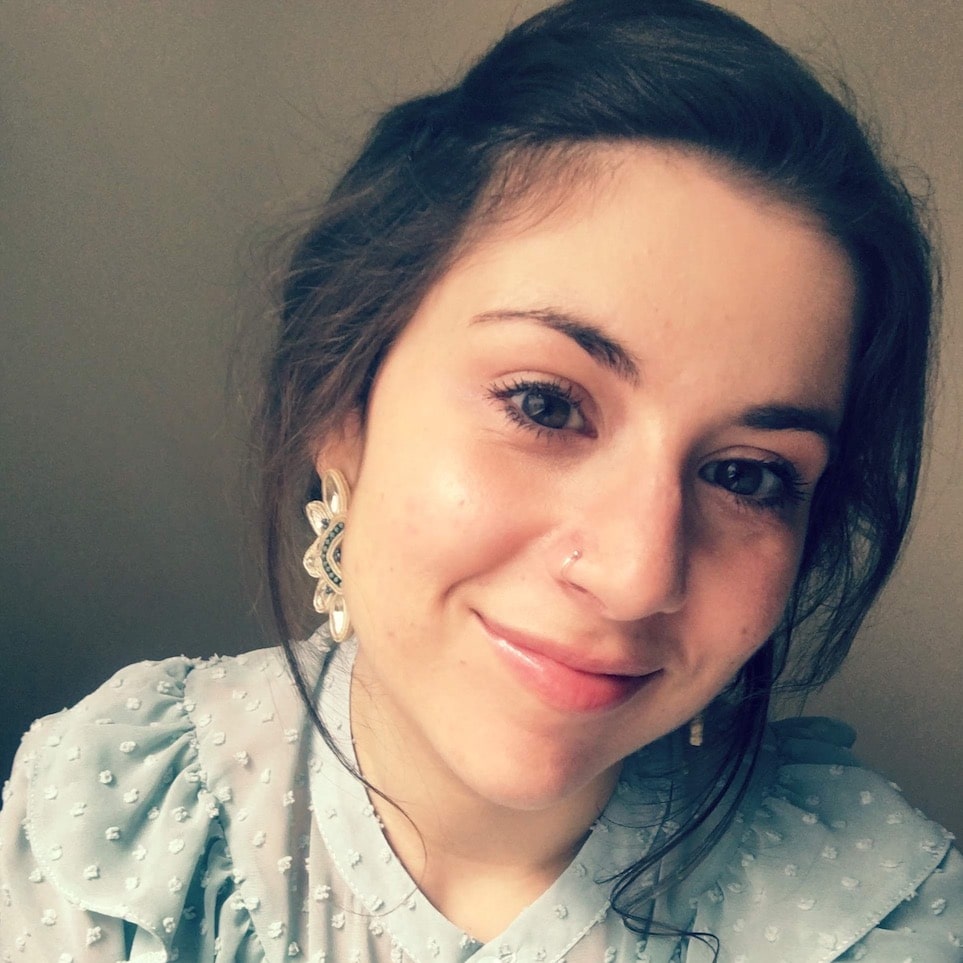 Noelia is just two months away from submitting her PhD thesis at the University of East Anglia. Her research focuses on the application and the study of novel tissue engineering strategies for tendon repair, aiming to overcome some limitations from current therapies.
View the profiles below to gain an insight into different ways that you can develop your work life after gaining your PhD. This could involve continuing a career in academic research, working in a commercial environment, starting your own business or doing something completely unrelated to your PhD. 
Dr Thirlaway gained his PhD in immunology from the University of Nottingham in 2018. He is now an Assistant Content Developer in the Contemporary Science team at the Science Museum, London.
Dr Norman gained his PhD in Biochemistry and Molecular Biology from the University of East Anglia in 2018. He is now the Public Engagement Officer at the Babraham Institute.
Dr Anwar gained her PhD in Biochemistry from the University of Helsinki in 2019. She is now pursuing a career within industry and becoming more active in science outreach.
Dr Pujada obtained her PhD in Molecular Cell Biology at Georgia State University in 2019. She is now a biomedical faculty member, mentor, and science communicator with a particular interest in promoting STEM education.
Dr Joseph gained her PhD in Chemistry from the University of Cambridge in 2018 and is now a Postdoctoral Research Associate in Physics at the University. Her research is on better understanding how cells organises its contents via the process of liquid-liquid phase separation.
Dr Ilesanmi has a PhD in Applied Biochemistry from the Federal University of Technology Akure, Ondo State, Nigeria. He is now a lecturer in the Department of Biochemistry at the Federal University Otuoke, Bayelsa State, Nigeria.
Dr Easey has a PhD from the University of East Anglia where she genetically modified viral ligase enzymes for industry. She is now a biomedical scientist working in the Haematopathology and Oncology Diagnostic Service at Addenbrookes hospital.
Dr Cesário has a PhD in Digital Media from the University of Porto. She's now pursuing an academic career as a Postdoc in HCI (Human-Computer Interaction) as part of an EU project. She's also aiming to teach in subjects including User-Centered Design and Interactive Media Design.
Dr Morrow gained his MD-PhD in Neuroscience from the University of Michigan. He now splits his time between providing clinical care to patients through the University of Michigan and research relevant to addiction and several other psychiatric disorders.
Dr Ayres completed her PhD at the University of Warwick in 2017, researching the use of diamond to make electrochemical sensors. She is now a research scientists in the water industry, developing different analytical techniques and sensors to help keep our water systems safe.
Dr Griffith gained her PhD in Neuroscience from Northwestern University in 2015. She is now a neuroscientist and children's book author and will be opening her own lab in the Department of Physiology and Membrane Biology at the University of California Davis later this year (2020).
Dr Tuohilampi gained her PhD in Mathematics Education from the University of Helsinki in 2016. She is now a lecturer at the University of Helsinki, a Research Fellow at the University of New South Wales, Sydney and has also founded the company Math Hunger.
Prof Raghupathi gained his PhD in Biochemistry and Molecular Biology from Virginia Commonwealth University in 1991. He is now a professor in the Department of Neurobiology & Anatomy at Drexel University College of Medicine.
Dr Jain gained her PhD in Molecular Oncology from the Indian Institute of Science. She is now a science illustrator and communicator, and works with TheLifeofScience.com to initiate conversations around sci-art and women in science.
Dr Hothi gained his PhD in Orthopaedic Engineering from Queen Mary University of London in 2012. He is now the Implant Science Fellow at the Royal National Orthopaedic Hospital, researching how to improve knee, hip and spine implants.
Dr Karki gained his PhD in the field of Nuclear and Particle Physics from Ohio University in March 2020. He is currently working as a postdoctoral associate in Prof. Haiyan Gao's research group in Duke University.
Dr Day gained her PhD Physical Chemistry at the University of Nottingham in 2000. She is now a Science & Fiction writer, an Associate Editor at PseudoPod.org and runs the blog 'The Chronicle Flask' about all things chemistry.
Dr Singh earned his PhD in Nanotechnology from Indian Institute of Technology Guwahati (IIT Guwahati), India in 2018. He is now a Senior Research Fellow developing low cost and biocompatible micro/nanomotors for anti-cancer therapy.
Dr Rowe gained his PhD in the fields of Chemistry and Biological Sciences from the University of East Anglia in 2018. He is now a project coordinator for Norwich Science Festival and also for Pint of Science in Norwich.
Dr Manning gained his PhD in Chemical Engineering from the University of Sheffield in 2019. He is now a postdoc researcher studying molecular simulations on nanomaterials at the University of Bath.
Dr Aitsi-Selmi gained her social epidemiology PhD from UCL in 2013. She now runs a private practice in Transformational Coaching and Consulting focused on careers, leadership and wellbeing.
Dr Dillon gained her PhD in Molecular Cancer Studies at the University of Manchester in 2015. She now works at a biotech company called HairClone, optimising treatments for androgenic alopecia.
Dr Smethurst gained her DPhil in astrophysics from the University of Oxford in 2017. She is now an independent researcher at Oxford, runs a YouTube channel with over 100k subscribers and has published her own book.
Prof Mair gained her PhD in cognitive neuroscience from Bournemouth University in 2004. She is now a consultant working with the fashion industry and published her book in 2018.
Dr Hooper gained his PhD in evolutionary biology from the the University of Sheffield. He is now a journalist and writer (last book called Superhuman) and podcast editor at New Scientist.
Dr Britton gained his DPhil in material science research at Oxford University in 2010. He is now a Senior Lecturer in Materials Science and Engineering at Imperial College London.
Prof Cotton gained her DPhil in the school of education at Oxford University. She is now the Director of Academic Practice and Professor of Higher Education at Plymouth Marjon University.
Dr Nikolov gained his PhD in the area of Anthropology of Architecture from UCL in 2020. He is a video journalist working with Mashable and advises PhDs consider options outside of academia.
Dr Roberts gained her PhD from Duke University in 2014 in the field of biomedical engineering. She now runs her own business named Personal Finance for PhDs.
PhD Advice
Gain valuable insight from our collection of exclusive interviews with both current and past PhD students. Learn from their best advice, personal challenges and career path after completing their doctorate.
View Overview